Privacy Policy
We have created this privacy statement in order to demonstrate our firm and continuing commitment to the privacy of personal information provided by those visiting and interacting with this web site. We hold the privacy of your personal information in the highest regard. The following discloses our information gathering and dissemination practices for this website.
We recognize the importance of protecting your privacy and our policy is designed to assist you in understanding how we collect, use and safeguard the personal information you provide to us and to assist you in making informed decisions when using our site. This policy will be continuously assessed against new technologies and continuing needs.
What Information Do We Collect?
When you visit this web site you may provide us with two types of information: personal information you knowingly choose to disclose that is collected on an individual basis and Web site use information collected on an aggregate basis as you and others browse our Web site.
1. Personal Information You Choose to Provide
Form Information
When you fill in the form for a free home appraisal, you will provide us information about yourself.
Email Information
When you correspond with us through email, we may retain the content of your email messages together with your email address and our responses. We provide the same protections for these electronic communications that we employ in the maintenance of information received by mail and telephone.
2. Web Site Use Information
Similar to other commercial Web sites, our Web site utilizes a standard technology called "cookies" (see explanation below, "What Are Cookies?") and web server log files to collect information about how our Web site is used. Information gathered through cookies and Web server logs may include the date and time of visits, the pages viewed, time spent at our Web site, and the Web sites visited just before and just after our Web site.
How Do We Use the Information That You Provide to Us?
We use personal information for purposes of administering our ministry activities, providing the services needed, to monitor the use the website, and improve our ministries and service. These uses improve our website and better tailor it to meet people's needs.
Information collected will not be shared with others.
We may occasionally use the information we collect to notify you about important changes to our Website or ministry activities which we think you will find valuable.
What Are Cookies?
A cookie is a very small text document, which often includes an anonymous unique identifier. When you visit a Web site, that site's computer asks your computer for permission to store this file in a part of your hard drive specifically designated for cookies. Each Web site can send its own cookie to your browser if your browser's preferences allow it, but (to protect your privacy) your browser only permits a Web site to access the cookies it has already sent to you, not the cookies sent to you by other sites. Browsers are usually set to accept cookies. However, if you would prefer not to receive cookies, you may alter the configuration of your browser to refuse cookies. If you choose to have your browser refuse cookies, it is possible that some areas of our site will not function as effectively when viewed by the users. A cookie cannot retrieve any other data from your hard drive or pass on computer viruses.
How Do We Use Information We Collect from Cookies?
As you visit and browse our Web site, the site uses cookies to differentiate you from other users. In some cases, we also use cookies to prevent you from having to log in more than is necessary for security. Cookies, in conjunction with our Web server's log files, allow us to calculate the aggregate number of people visiting our Web site and which parts of the site are most popular. This helps us gather feedback to constantly improve our Web site and better serve our clients. Cookies do not allow us to gather any personal information about you and we do not intentionally store any personal information that your browser provided to us in your cookies.
IP Addresses
IP addresses are used by your computer every time you are connected to the Internet. Your IP address is a number that is used by computers on the network to identify your computer. IP addresses are automatically collected by our web server as part of demographic and profile data known as traffic data so that data (such as the Web pages you request) can be sent to you.
Sharing and Selling Information
We do not share, sell, lend or lease any of the information that uniquely identify a subscriber (such as email addresses or personal details) with anyone except to the extent it is necessary to provide services that you have requested.
What About Legally Compelled Disclosure of Information?
We may disclose information when legally compelled to do so, in other words, when we, in good faith, believe that the law requires it or for the protection of our legal rights.
What About Other Web Sites Linked to Our Web Site?
We are not responsible for the practices employed by Web sites linked to or from our Web site or the information or content contained therein. Often links to other Web sites are provided solely as pointers to information on topics that may be useful to the users of our Web site.
Please remember that when you use a link to go from our Website to another web site, our Privacy Policy is no longer in effect. Your browsing and interaction on any other web site, including web sites, which have a link on our Website, is subject to that Web site's own rules and policies. Please read over those rules and policies before proceeding.
Your Consent
By using our Web site you consent to our collection and use of your personal information as described in this Privacy Policy. We reserve the right to amend this privacy policy at any time with or without notice.
A Special Note About Children
Children are not eligible to use our services unsupervised and we ask that children (under the age of 14) do not submit any personal information to us. If you are a minor, you can use this service only in conjunction with permission and guidance from your parents or guardians.
Policy Modifications
We may change this Privacy Policy from time to time. If/when changes are made to this privacy policy, we will email users who have given us permission to do so. We will post any changes here, so be sure to check back periodically. However, please be assured that if the Privacy Policy changes in the future, we will not use the personal information you have submitted to us under this Privacy Policy in a manner that is materially inconsistent with this Privacy Policy, without your prior consent.
---
---
Related Products
The following products are worth considering for making money online. These are products that I have purchased and used over the years and found useful in the process of make money online.
Keyword Research Tools are a necessary part of making money online. To drive free traffic to your websites, you need to identify the best keywords and phrases.
Keyword Elite 2.0 is one of many keyword research tools that will help you identify the best keywords and phrases. I use Keyword Elite 2.0 myself and would urge you to consider it also.
Keyword Elite 2.0 has several innovative features which will help you develop and monetize your websites. The other feature is that it's not too expensive. For more information, click here.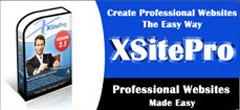 I learned website creation from scratch. In that process, I tested several software programs. I found XSitePro 2.5 an exciting program that did the hard work for me. I purchased XSitePro 2.5 because of its powerful features.
XSitePro 2.5 does all the design work for you and all you need to do is add content to your webpages. With 300+ templates, you simply choose the template and add content.
For more information, just click on the following link - Website Creation With XSitePro.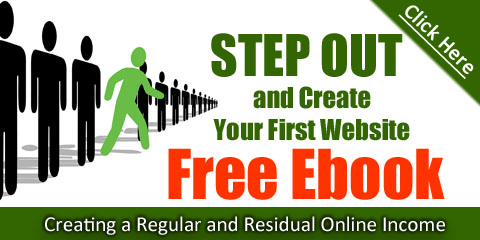 Chris Farrell will show you how to create your first website so that you can create a regular income from the internet.
Chris will explain the five steps for creating websites and also he will show you how to implement each step.
Driving traffic to your website is the most challenging part in the process. Chris will show you how to drive free traffic to your website with SEO, article marketing and social media. For more information, click here.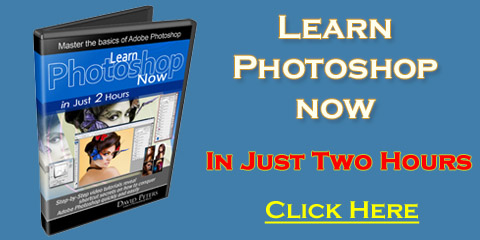 When I first purchased Adobe Photoshop, I was overwhelmed by its many features. I needed a step-by-step video tutorial program that showed me the basics.
I came across Learn Photoshop Now in Just Two Hours. This easy-to-follow video tutorial series was very helpful. I found the easiest way to learn Adobe Photoshop was by watching over someone else's shoulder.
These video tutorials showed me just how powerful Adobe Photoshop. For more information, click on the following link - Learn Photoshop Now.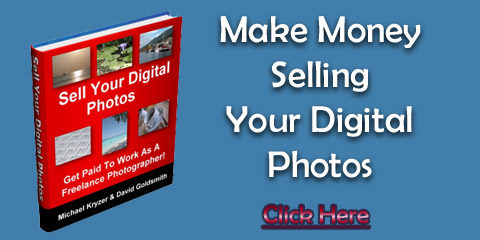 You have heard people say that a picture paints a thousand words. For some savvy individuals, pictures can also earn big money.
Selling pictures is big business these days. We live in a commercial world where images are used to promote all kinds of products.
A few clever individuals have caught onto this and these people are taking photos and earning big bucks. If you want to earn money from your images, click the following link for more information - Making Money Selling Digital Photos.
\
Related Links
Website Creation Resources and Tips: DB Website Creation provides resources and tips for creating great websites. DB Website Creation alos also provides resources and tips for adsense websites and affiliate marketing websites.
How To Start A Money Making Website: How to start a money makeing website provides eight basic building blocks which will help you start a money making website
Free Website Design Software: Free Website Design Software provides information so that you can build a free website.
Why Most People Never Accumulate Wealth: Rules of the rich and wealhty is more about your mentaility and financial intelligence than it is about how much income you have.